Market Restaurant
Our first floor restaurant features a daily changing seasonal menu cooked from 8 specialized stations that merge traditional Chinese and Western culinary equipment. A main dining area plays centerpiece, appointed with chairs and tables all handcrafted in China from reclaimed Chinese elm. These exhibition kitchens, with plenty of bar seating, will allow you a more close-up view of the deft chefs in action.
The wok station marries European and Chinese flair, equipped with a state-of-the art Hestan range on one side and on the other, an extensive custom-designed wok line by Joe Yick, a San Franciscan third-generation family business. The charcuterie station houses a deep wood-fired oven similar in concept to a pizza oven, except classic roast duck and chicken is the bill of fare here.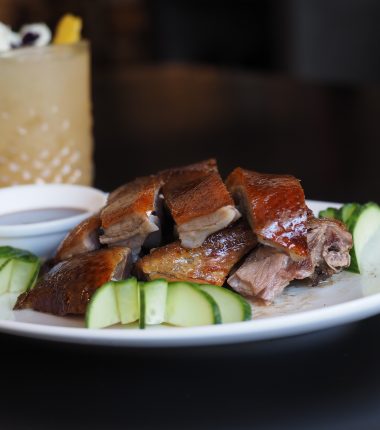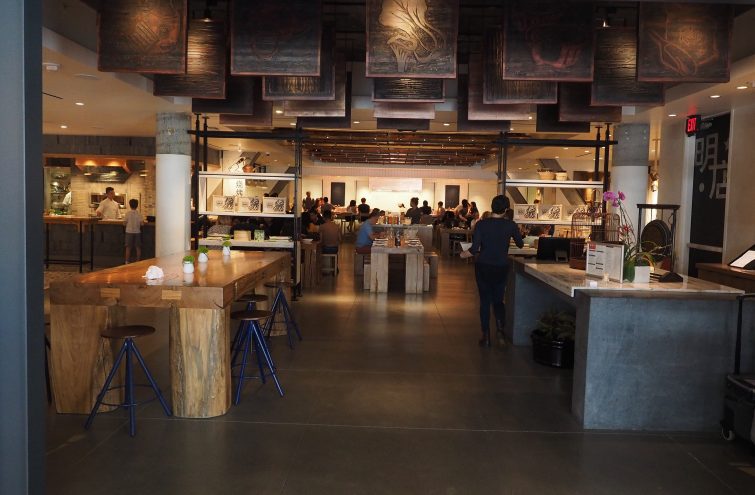 Another exciting fixture to see here is a Chinese earthen oven, very similar to an Indian tandoor, a three-foot tall vessel resembling an oversized vase, which maintains low heat over charcoal fire for a long length of time, perfect for low and slow roasting pork. And nothing screams Chinese cuisine more than dumplings. This station will feature massive cast iron pans where potstickers, scallion pancakes, and all manner of dumplings will be pan-fried. Finally, a dessert bar to satisfy sweet-tooth cravings.
While the menu will evolve and change daily, China Live is especially excited to introduce signature items from the various specialized stations, including:
Stone Oven Roasted Duck Pekin Style with Seasonal Fruit Glazes
Sheng Jian Bao Dumplings "SJB" – Pan Fried Pork Dumplings.
Taipei Braised Beef Noodle Soup – Brisket/Tendon, Red Broth
Three Treasure Bao Zai Fan (Claypot Rice) Lap Cheong, La Rou, Cured Duck (AKA La We Fan)
Chrysanthemum Salad with Starfruit Vinegar
Sesame Soft Serve, Mango Shaved Ice