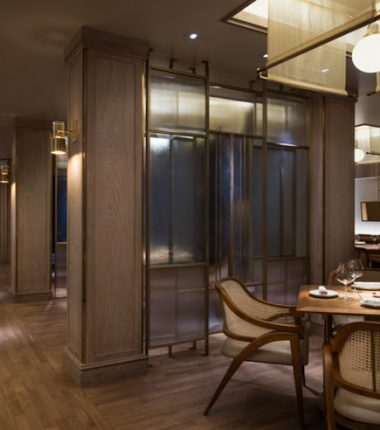 We will offer a $185 Tasting Menu.  Tea Service and Wine Pairings are available. 
Pricing is exclusive of 20% Service Charge, 5% San Francisco Employer Mandates and applicable taxes.
Corkage Policy: first two bottles are $50/bottle and $100/bottle for every bottle after that. If you purchase a bottle, we will comp one corkage fee.
George Chen, Founder and Executive Chef
George Chen since his teens, has worked in more than a dozen restaurants before creating award winning Betelnut restaurant in 1995. Since then, Chef Chen has created and operated 16 restaurants worldwide and now is primarily focused on the entire culinary China Live experience, especially Eight Tables. Chef Chen is responsible for the creative menu development of all his restaurants and continues his mission to bring fine Chinese food to the forefront of worldwide culinary recognition.