Eight Tables by George Chen
"THE WORLD'S GREATEST PLACES: 100 Destinations to Experience Right Now" – TIME MAGAZINE
We take inspiration from the historic dining style, Si Fang Cai or 'Private Chateau Cuisine,' which has been revitalized in the great cities of China. Si Fang Cai is a personal experience, as if you were coming into our home for an elaborate meal prepared in an intimate setting. Our tasting menu is created using the finest seasonal ingredients and is prepared with the utmost respect and care.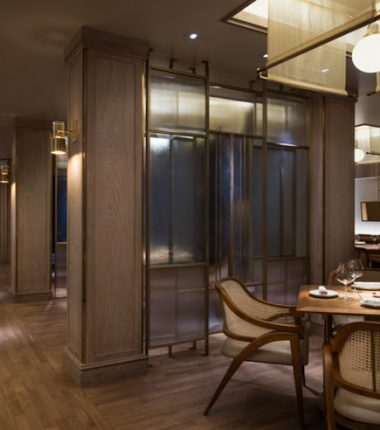 We offer three dining options:
1. Tasting Menu ($225+++): available nightly
2. Chef's Table Menu ($325+++): available upon request. Only one seating per night in our kitchen.
3. Seven Course Menu ($175+++): available Tuesday-Thursday only.
Pricing is exclusive of 20% Service Charge, 5% San Francisco Employer Mandates and applicable taxes.
Wine and beverage pairing options are available for each Tasting Menu.
Corkage Policy: first two bottles are $50/bottle and $100/bottle for every bottle after that. If you purchase a bottle, we will comp one corkage fee.
George Chen, Founder and Executive Chef
George Chen since his teens, has worked in more than a dozen restaurants before creating award winning Betelnut restaurant in 1995. Since then, Chef Chen has created and operated 16 restaurants worldwide and now is primarily focused on the entire culinary China Live experience, especially Eight Tables. Chef Chen is responsible for the creative menu development of all his restaurants and continues his mission to bring fine Chinese food to the forefront of worldwide culinary recognition.