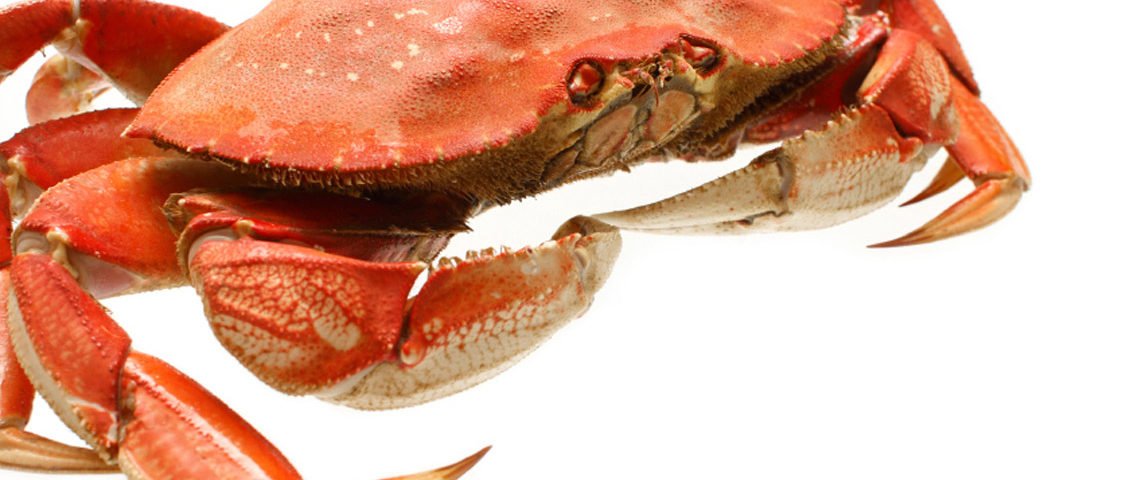 Dungeness Crab Season
November marks the beginning of the holidays, but for Bay Area food lovers it also means the start of shell-cracking Dungeness crab season. The season typically lasts until June or July of the next year, but the majority of the Bay Area's bounty will be brought in by the end of this December, and early reports indicate this year's catch will be decent.

Limitations on fishing ensure a healthy population and sustainability for the future. Fishermen are only allowed to catch males and they must meet a minimum size requirement (shells must be a minimum of 6.25 inches wide). There is also a maximum number that can be caught, and offseason fishing is prohibited. A new regulation was added last year that limits the number of traps per permitted fishing vessel, but in 2013 almost 17 million pounds of Dungeness crab were caught in California.

San Francisco and northern to central California pride themselves on being home to Dungeness crab, as fish market salt tanks fill up with them, restaurants highlight the crustacean on menus, and festivals honor them.

With its delicate flavor, crab lends itself to many types of dishes, whether it is steamed, baked, fried, stir-fried, or stuffed. Most Chinese dishes present crab in its shell, creating a very hands-on and messy affair. But for all the work of picking, scraping, and sucking, it is well worth the effort for the delectable reward.

Crab seems to have been made for Chinese cuisine bringing sweetness that plays perfectly with flavors like ginger and garlic. And China has had a love affair with crab, dating back to the Western Zhou Dynasty (1046-771 BC). Firmly rooted in Chinese culture, even poems have been written about them dating back to the Tang Dynasty (600-900 AD).
The Salt and Pepper Crab at R & G Lounge in San Francisco is a classic!

One of the most delicious and popular dishes is Cantonese ginger scallion crab. The crab is broken down into pieces, dredged in flour, then fried and tossed in a wok with ginger, scallions, a splash of soy sauce, and shaoxing wine. Another Chinese classic is Salt and Pepper Crab – it too starts with deep-frying, then is combined with sautéed garlic, sea salt and Szechuan peppercorns. Other preparations include sautéing with black bean sauce, frying with red chiles or combined with pork in soup dumplings. Sweet Corn Soup with with fresh picked crab meat is popular in the more southern regions of China and Taiwan.

Next year, make sure to taste China Live's take on crab!
Spots serving Chinese crab dishes:

China Live (opening 2017)
644 Broadway
ChinaLiveSF.Com

R&G
631 Kearny Street (between Clay and Sacramento)
(415 )982-7877
RnGLounge.Com

Great Eastern Restaurant
649 Jackson Street (between Grant and Kearny)
(415 )986-2500
GreatEasternSF.Com

The Garden Restaurant
716 Kearny (between Clay and Washington)
(415) 956-7888
GardenRestaurantSanFrancisco.Com

M.Y. China
845 Market Street 4th Floor at Westfield Shopping Center
(415) 580-3001
Taste My China