Oolong Cafe
Our 25-seat counter service café features a rotating selection of the finest Chinese teas, coffee and "grab & go" Chinese bites. The Café is highlighted by a riveting Ming Dynasty inspired mural, with a nod to the Bay Area incorporating familiar local landmarks, hand-painted onto cobalt blue and white tiles, and will revive the traditions of Chinese tea drinking by highlighting quality and freshness.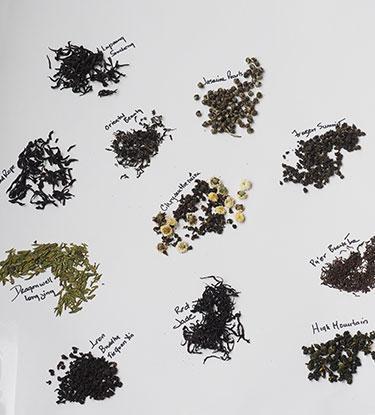 We will offer a curated list of artisanal teas sourced directly from farmers in Taiwan and Greater China. We are currently featuring the following teas:
Dong Die – "Frozen Peak" High Mountain Oolong Tea, from the finest region in Taiwan.
Dragon Well Green Tea: Roasted in early April and from Westlake, Hangzhou China.
Da Hong Pao: Little Red Brew, similar to Lapsang Souchong, is grown in Fujan province.